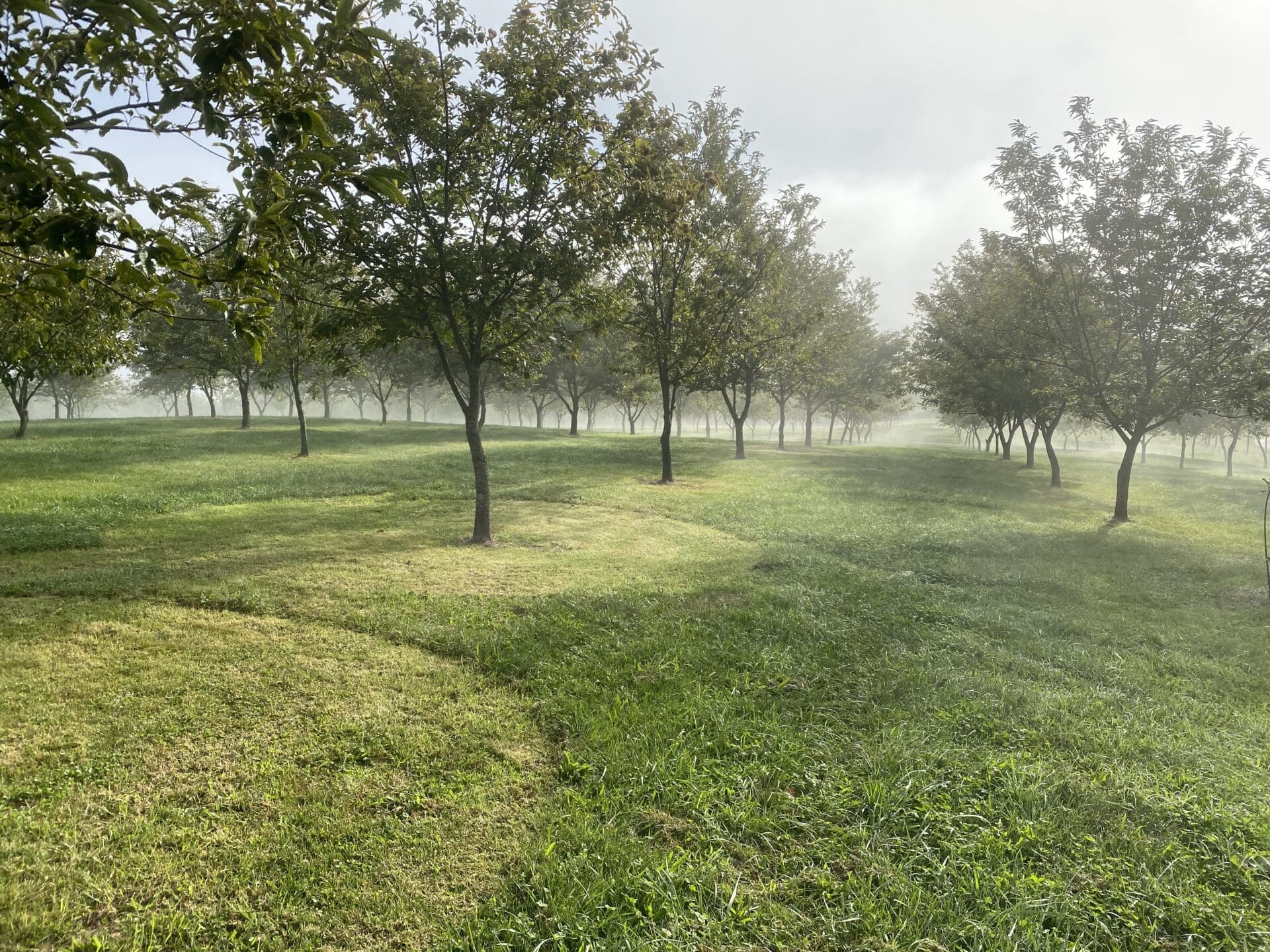 Premium Trees and
Gourmet Chestnuts
Specializing in Trees, Nuts, Growing Technology, and More.
Premium Trees, Fresh Chestnuts.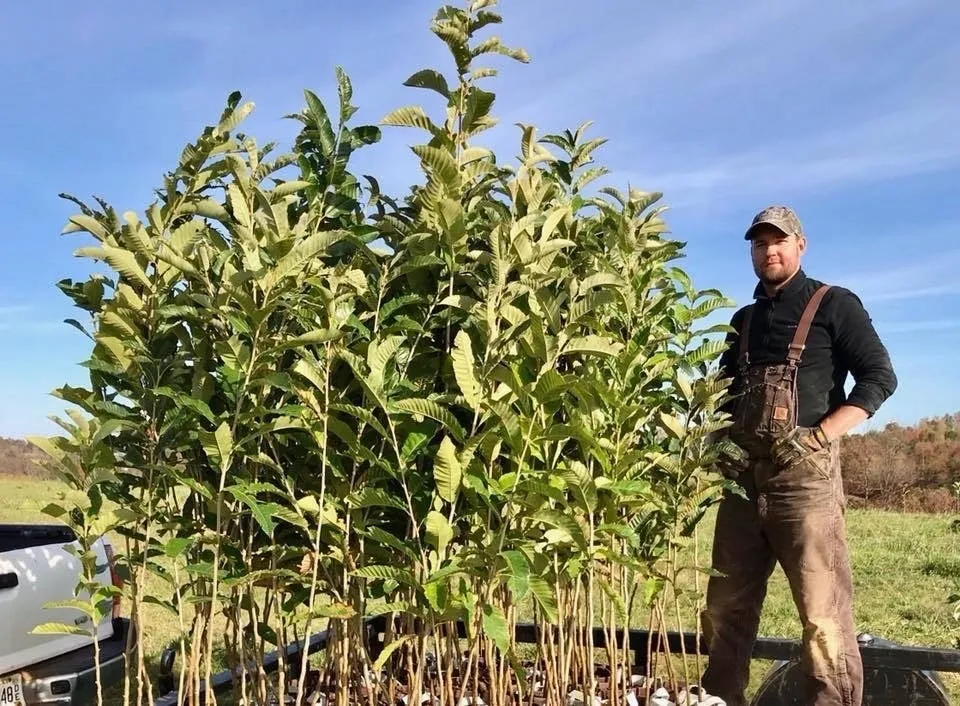 We source the best blight-resistant Chinese /American cultivars we can find. Today, we have over 3000 trees in multiple orchards and are growing more every year.
Mountain Gentry is committed to serving our customers with excellent quality hybrid chestnut trees and gourmet nuts.
Partnership with the
University of Missouri
Partnership with the University of Missouri 
In 2020, Ron Revord from the University of Missouri Center for Agroforestry (UMCA) visited and surveyed several commercial chestnut growers. On August 28, 2020, Ron Revord, Greg Miller, Matt Eusner and Gary Hater toured Mountain Gentry Farm in Olive Hill, KY, to discuss the potential of partnering in a breeding program to improve commercial chestnuts in the United States. Revord's lab would perform controlled crosses in Missouri to develop hybrid full-sibling breeding populations. Mountain Gentry would grow robust trees at their Moultrie, GA, nursery, and then plant them in Olive Hill, KY, using the orchards for commercial production. The Revord lab, as a part of the Chestnut Improvement Network, will utilize the orchards for genetic analysis and applied breeding, evaluating seedling trees for production characteristics, including disease resistances, and nut quality. The Mountain Gentry / CIN partnership to evaluate this full-sibling population is slated for twenty years.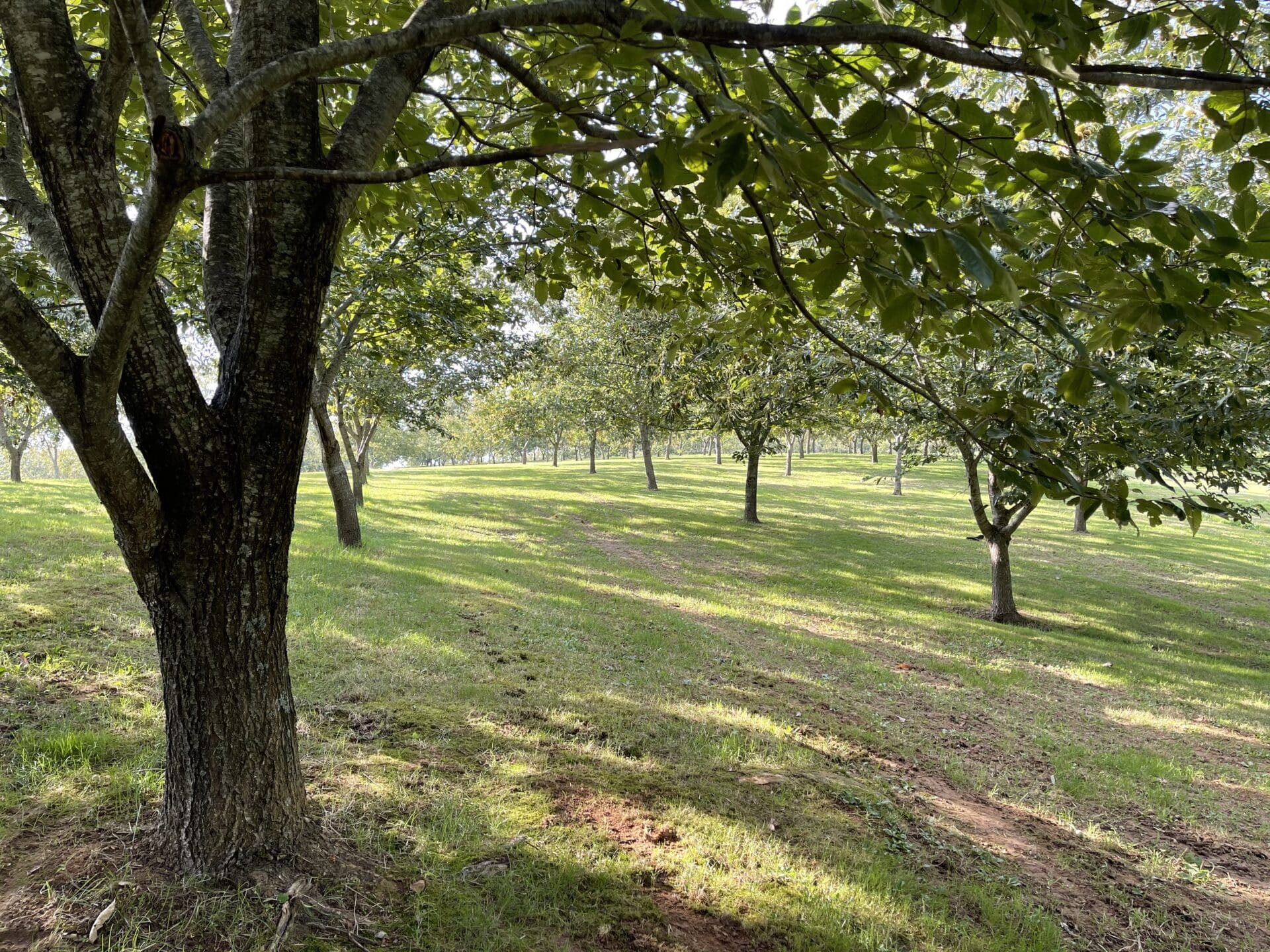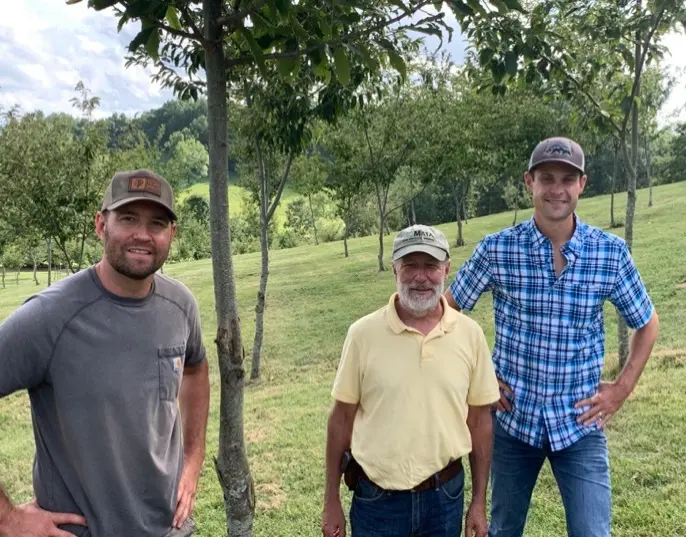 6/28/20 Matt Eusner, Greg Miller, Ron Revord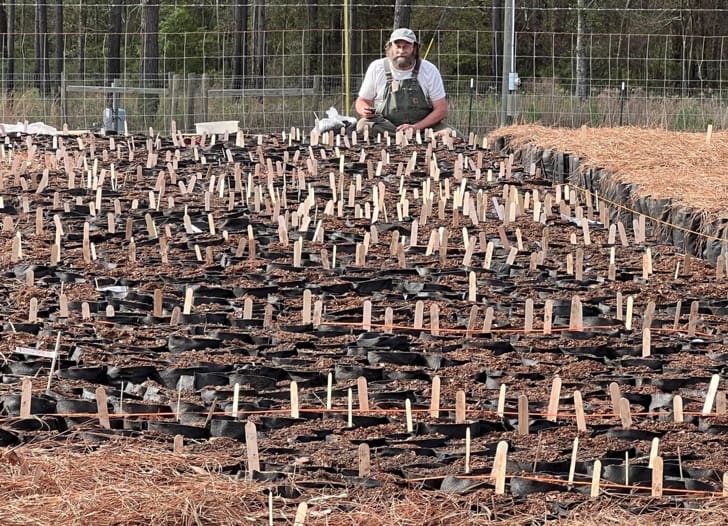 Hand crosses being planted by Mike Hater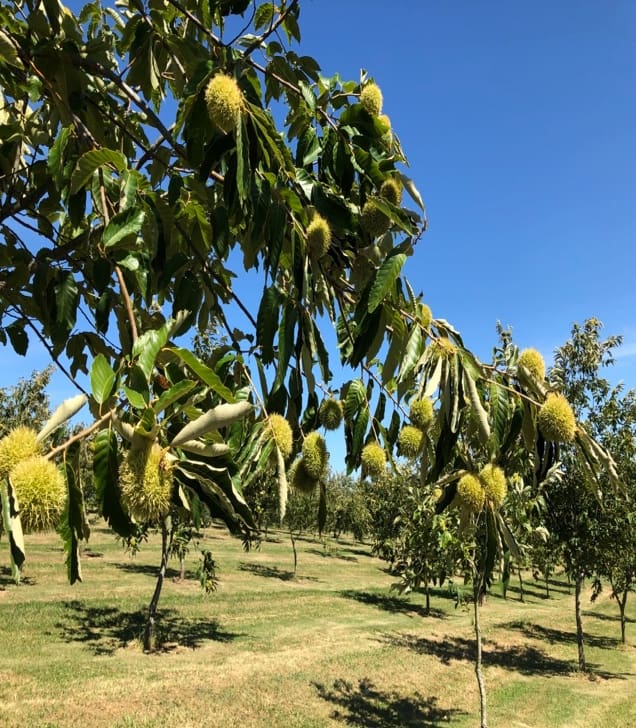 Young orchard in Olive Hill KY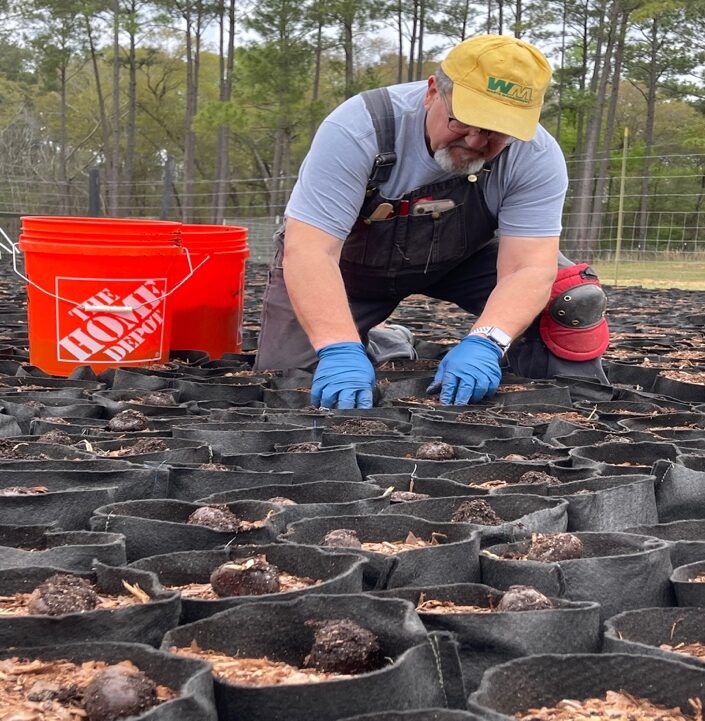 Gary Hater planting nuts at Georgia Nursery
In 2022, Mountain Gentry is offering an advanced chestnut seedling population, 'PQK seedlings', as well as open-pollinated families to other growers looking to be a part of the Chestnut Improvement Network. Additionally, growers who are interested in full sibling seedlings can email the CIN program at CIN@missouri.edu to fill out a participant survey. 
Visit chestnutimprovementnetwork.org to learn more about joining us as a member of the Chestnut Improvement Network! 
As our obsession with these trees grew, in 2010, it was decided to source the best blight-resistant Chinese/American cultivars we could find and plant our first orchard in an 18-acre hayfield. We have multiple orchards with over 3,000 trees and are growing more every year!
Member of the American Chestnut Foundation.