Premium Trees and
Gourmet Chestnuts
Specializing in Trees, Nuts, Growing Technology, and More.
Premium Trees & Fresh Chestnuts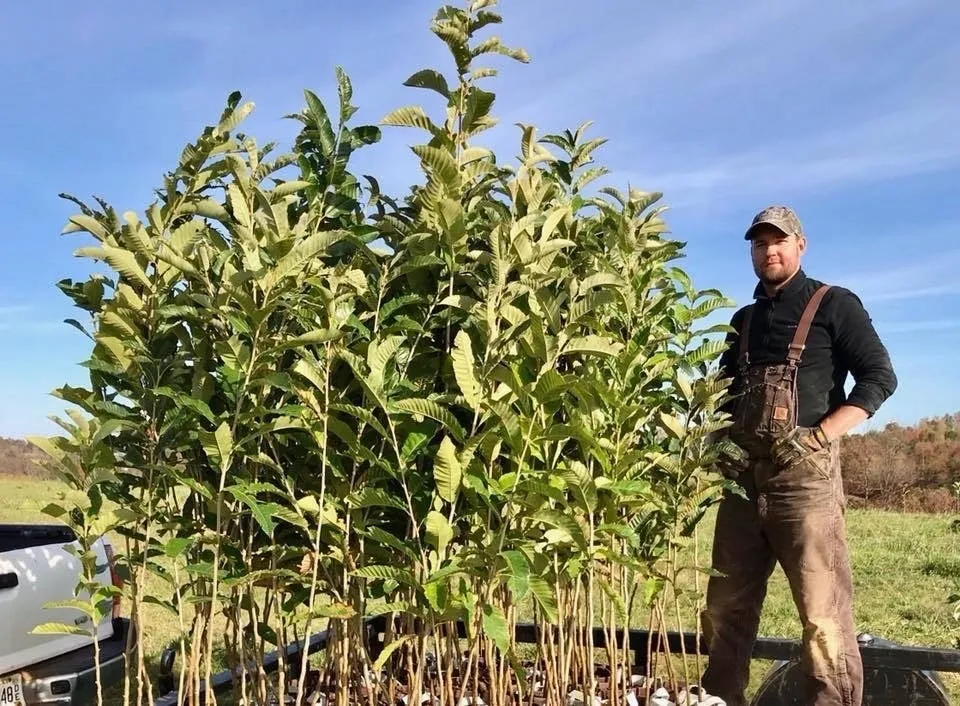 Mountain Gentry is committed to serving our customers excellent chestnut trees and gourmet nuts. Today, over 3000 trees are in cultivation on our farm, and we're growing every year.
Our nursery sources diverse families of chestnut seed, serving growers interested in orchard nut production and also timber forms of chestnut. Seedlings for orchard nut production are predominantly open-pollinated offspring from well-known Chinese cultivars, but we also carry some seedlings from complex interspecific hybrids. Our timber-form seedling families come from Chinese x American lines sourced from Greg Miller, where the parents are blight-resistant.
Partnership with the
University of Missouri
In 2020, Ron Revord of the University of Missouri Center for Agroforestry visited and surveyed commercial chestnut growers. On August 28, 2020, Ron Revord, Greg Miller and Matt Eusner toured Mountain Gentry Farm in Olive Hill, KY, and discussed potential opportunities to collaborate and scale Chinese chestnut breeding research for nut production in the eastern United States. Two avenues for collaboration were defined.
First, Mountain Gentry Farm would be home to the Revord lab's first full-sibling breeding generation, developed from hand-pollinations made in the Horticulture and Agroforestry Research Center (HARC) cultivar repository. Revord's lab would utilize the seedling families for breeding and genetic research, and Mountain Gentry would manage the trees as they would their other commercial orchards, including selling the crop to culinary markets. Evaluation of these families is planned under a twenty-year agreement, and the diverse parentage of the full-siblings will allow for the study of a wide variety of traits, agronomic, pest/disease resistance, nut and kernel quality, etc.
Second, Mountain Gentry would provide nursery services to the Revord Lab's chestnut breeding program, now known as the Chestnut Improvement Network, to increase the lab's capacity in offering seedling populations to future growers interested in participating in the program's breeding research. The seedling populations are derived by the Revord lab and include selected open-pollinated families and hand-pollinated full-sibling families. The open-pollinated families are developed from seeds collected in the HARC cultivar repository, where a diverse pollen cloud pollinates grafted trees of known cultivars. The hand-pollinated families are developed through a complementary hybridization crossing scheme.
Please reach out to us with questions or email chestnut@missouri.edu to speak with Chestnut Improvement Network program coordinators.
Learn more about becoming a member of the Chestnut Improvement Network by visiting chestnutimprovementnetwork.org – where you'll find an order form for open-pollinated seedling families, a full-sibling interest survey, and other grower resources.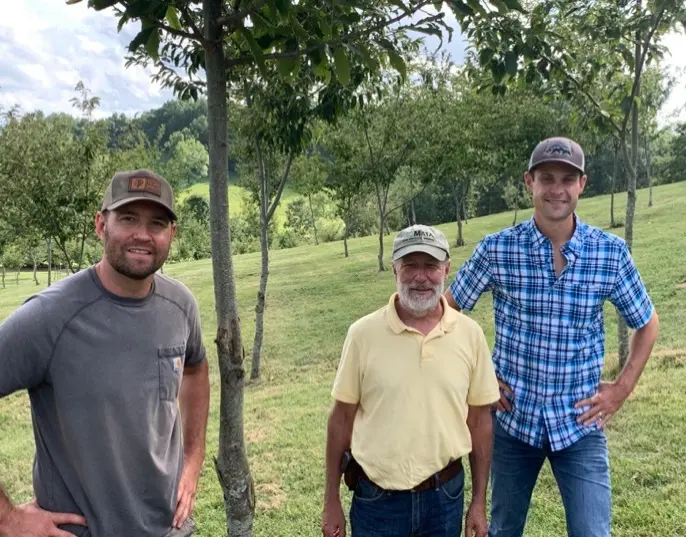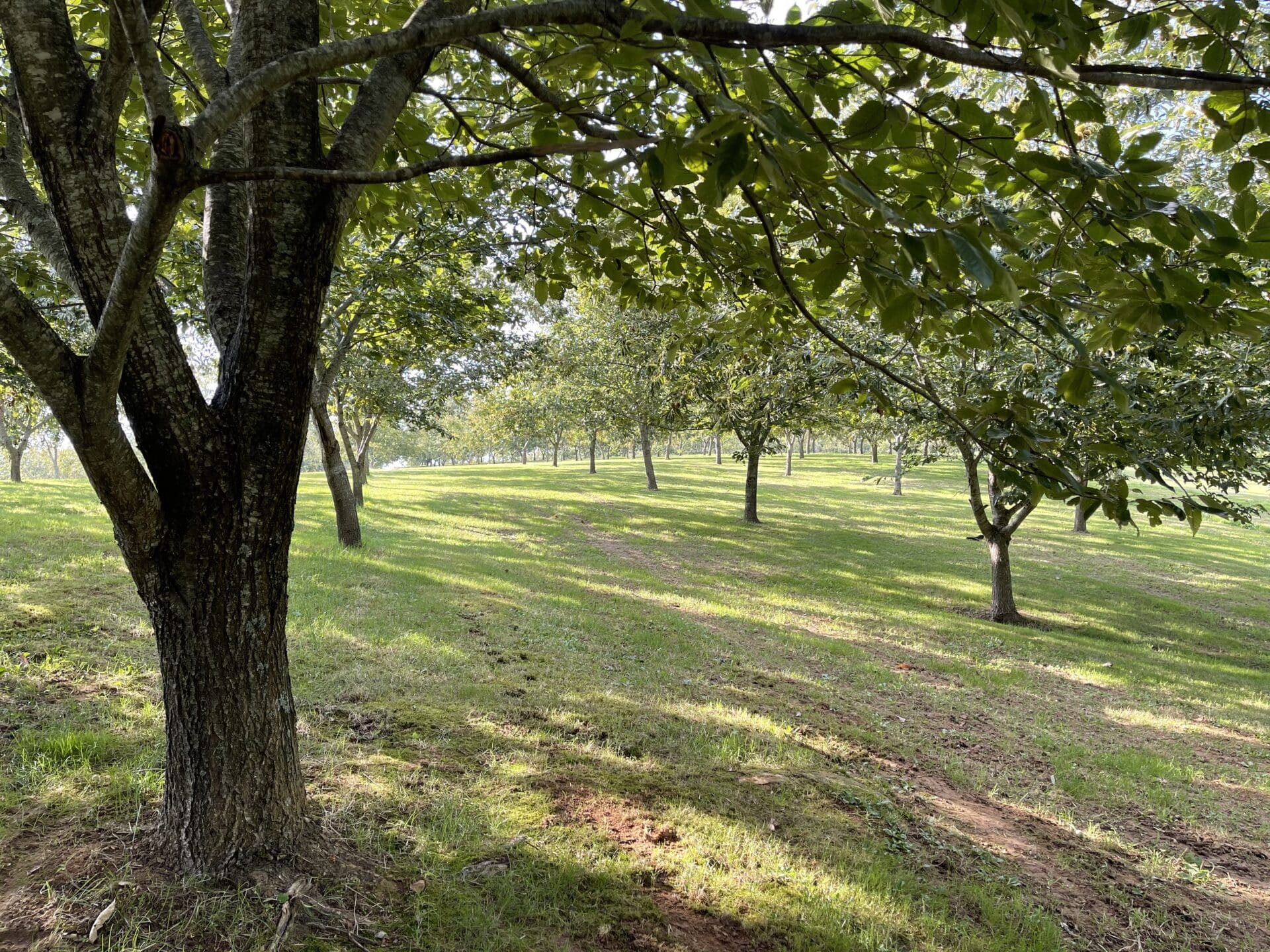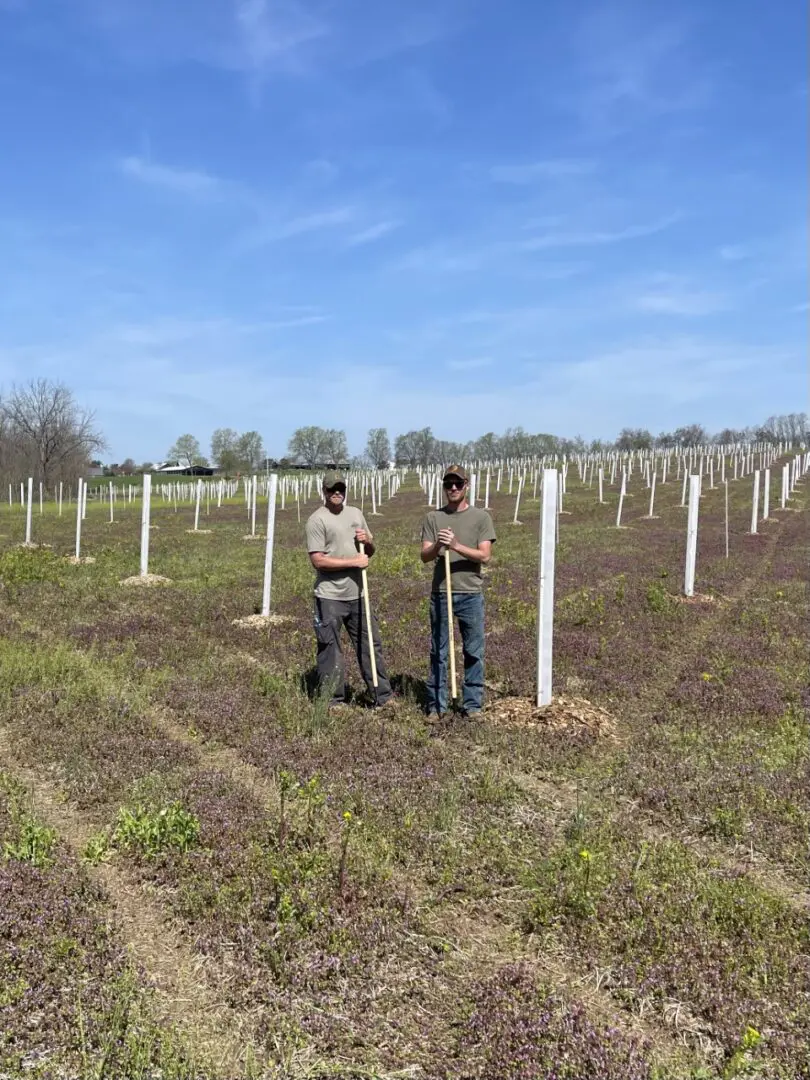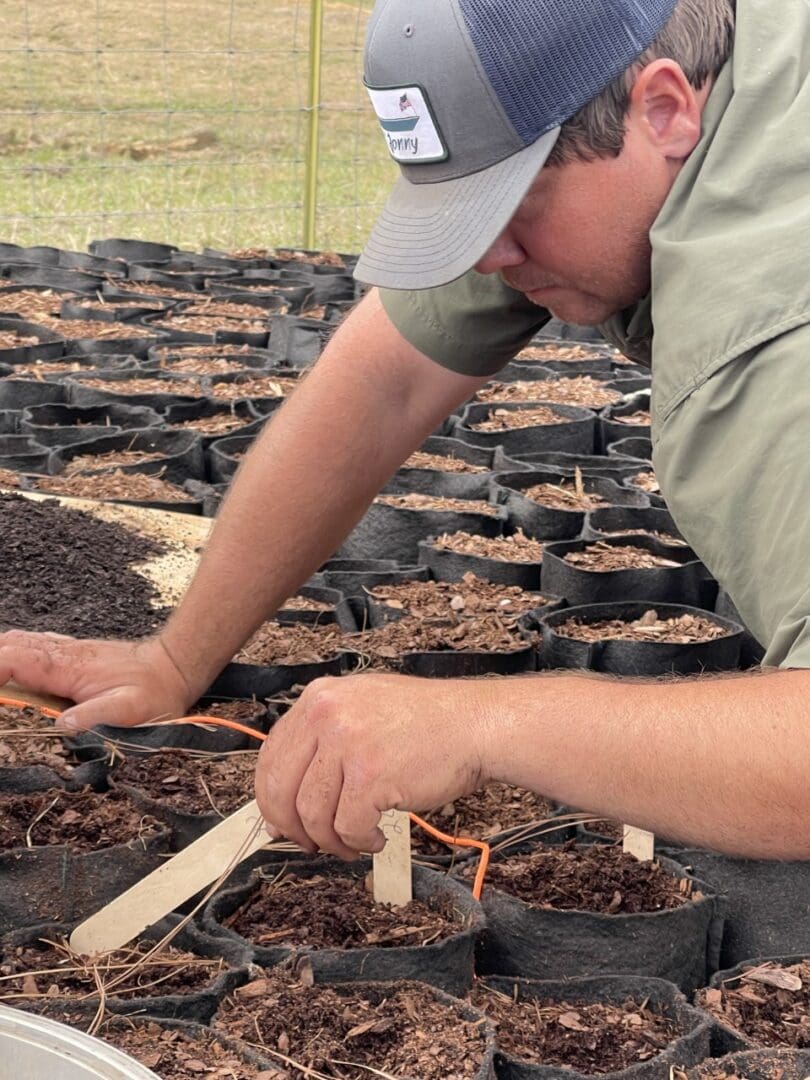 In 2022, Mountain Gentry is offering an advanced chestnut seedling population, 'PQK seedlings', as well as open-pollinated families to other growers looking to be a part of the Chestnut Improvement Network. Additionally, growers who are interested in full sibling seedlings can email the CIN program at CIN@missouri.edu to fill out a participant survey. 
Visit chestnutimprovementnetwork.org to learn more about joining us as a member of the Chestnut Improvement Network! 
As our obsession with these trees grew, in 2010, it was decided to source the best blight-resistant Chinese/American cultivars we could find and plant our first orchard in an 18-acre hayfield. We have multiple orchards with over 3,000 trees and are growing more every year!
Member of the American Chestnut Foundation.